In Toronto, bed bugs are a frequent issue that may swiftly migrate from one room to another, making them challenging to manage. Residents in the Greater Toronto Area can get bed bug extermination services from Positec that are efficient and reasonably priced. Our team of professionals is qualified to spot bed bug infestations, and we employ cutting-edge methods and equipment to get rid of bed bugs and their eggs.



Bed Bug Infestation Indicators



Bed bugs are infamous for being challenging to find. There are, however, a few indications that you might have a bed insect infestation, such as:
Red and itching skin bites

Mattresses and sheets covered in bloodstains

A musty, sweet smell filled the space.

Your mattress seams, frames, and headboards may contain live bed bugs, droppings or eggs.



Our Method for Eliminating Bed Bugs



Exterminating bed bugs is a critical matter for Positec. To determine the level of the infestation, our team of professionals will thoroughly investigate your house. Then, we'll utilize cutting-edge methods, including heat treatment, chemical treatment, and vacuuming, to get rid of bed bugs.
Heat Therapy
Bed bugs and their eggs can be killed by heat treatment. We will heat your house to a level that is fatal to bed bugs using specialized equipment. This approach is quick, secure, and green.
Chemical Therapy
We use a chemical treatment to eliminate bed bugs if heat treatment is not an option. In order to effectively eliminate bed bugs, our team of professionals will employ government-registered pesticides that are safe for use in homes.
Vacuuming
In order to eradicate bed bugs and their eggs from your home, we use specialist vacuums. This technique will aid in preventing re-infestation and is a crucial component of our bed bug treatment procedure.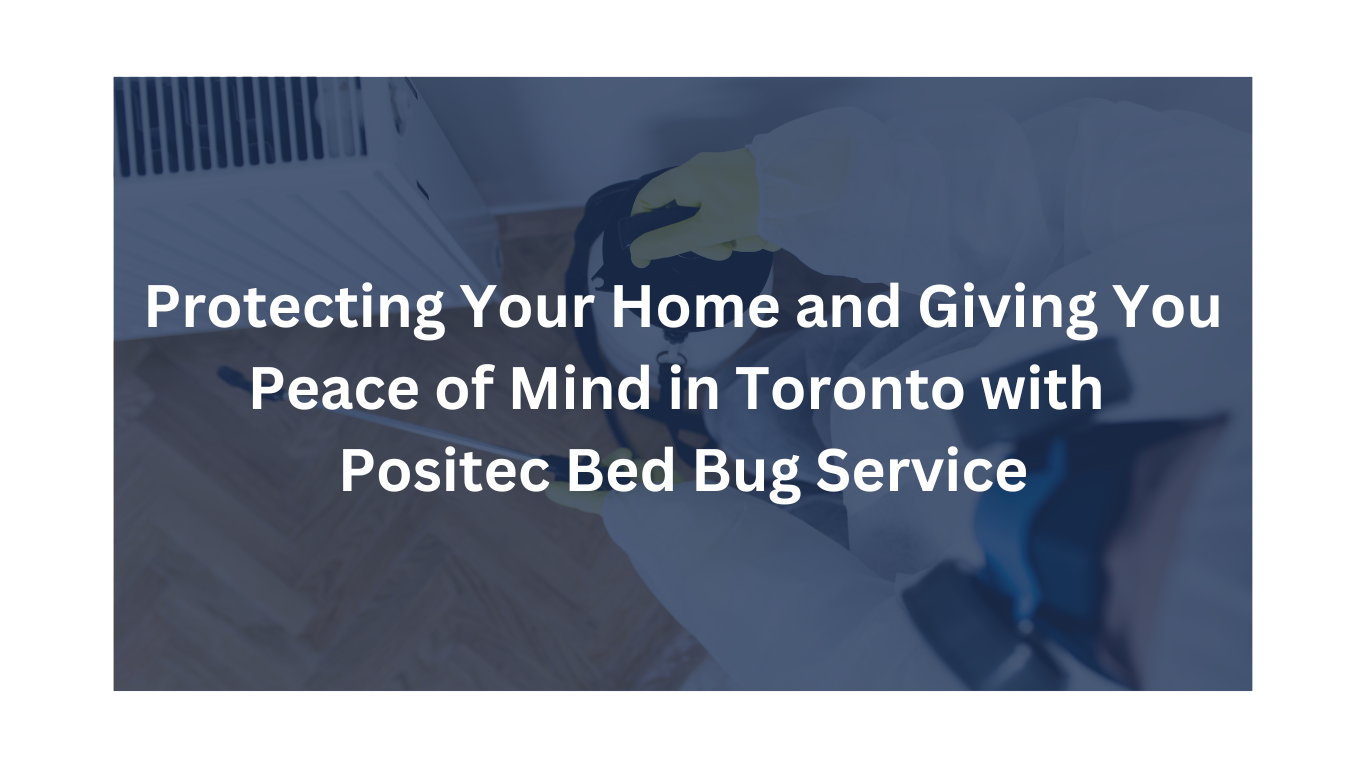 Why Should You Opt for Positec for
Bed Bug Extermination Needs?
We at Positec are committed to providing our clients with efficient and reasonably priced solutions because we are aware of how inconvenient bed bug infestations can be. Our team of professionals is qualified, experienced, and prepared to handle any bed bug problem. You may be sure that Positec will rid your home of bed bugs and restore your peace of mind.
Avoid letting bed bugs disturb your sleep. To arrange a bed bug elimination treatment in the Greater Toronto Area, get in touch with Positec right away. Our team of professionals is prepared to assist you in eliminating bed bugs and securing your house. To arrange a consultation and start living a bed-bug-free life, contact us right now.